Meet your local San Jose dentist Dr. Brent Ingram.
Brent T. Ingram, DDS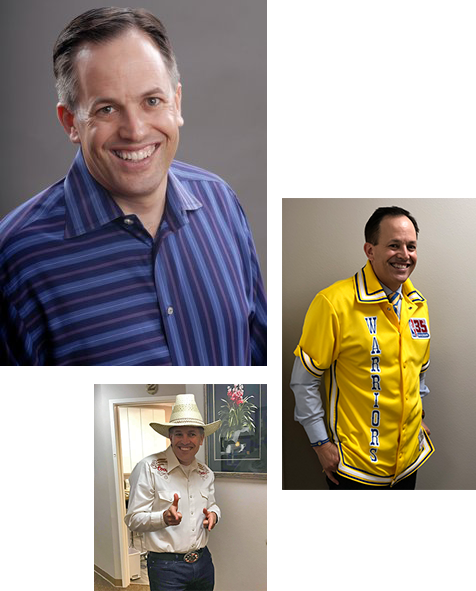 San Jose dentist Dr. Brent Ingram received his doctorate of general dentistry from The
University of the Pacific Arthur A. Dugoni School of Dentistry
and his B.S. in Accounting at
Pepperdine University
. However, the study never stops when you're a dentist. Since taking over the practice at Complete Dental Care over 15 years ago, Dr. Ingram has gained certification in
Invisalign®
, Six Month Smiles
®
as well as the latest methods of endodontics, laser surgery and cosmetic dentistry.
Born and raised in Los Altos, California. Dr. Ingram currently lives in Santa Clara, with his wife Amy, son Rafe and daughter Rhys. Besides family time, he also enjoys golfing, skiing, traveling, theatre and watching his favorite basketball team, the Golden State Warriors.
Dr. Ingram enjoys learning, perfecting his skills, and applying new information and technology to his practice. He is constantly striving to expand his knowledge through continuing education. This added training and Dr. Ingram's solid education, has become the foundation of his patient-first dental care.
A word from Dr. Ingram
As a dentist, my goal is to help people look their best and feel their best through top-quality and innovative dental care. I use state-of-the-art equipment so that your dental work will be more gentle. There is soothing nitrous oxide to help you relax and my friendly staff always goes out of their way to give you individualized attention and keep you comfortable.
Memberships and associations